Shopping Cart
Your Cart is Empty
There was an error with PayPal
Click here to try again
Thank you for your business!
You should be receiving an order confirmation from Paypal shortly.
Exit Shopping Cart
| | |
| --- | --- |
| Posted on January 2, 2013 at 5:14 PM | |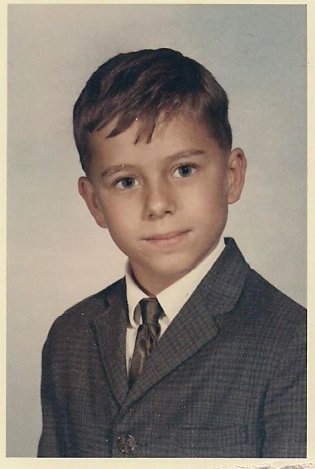 We Were All Six Years Old
Two days after the tragedy of Friday, December 14, 2012, I began receiving 'hits' on this website and blog from Newtown, Connecticut, which have continued on an almost daily basis. My guess is that other New England paranormal investigators and groups have very likely received the same, whether or not they have the ability to monitor traffic on their sites. Another guess, which is probably fairly accurate, is that these were visits by those directly affected by the event. Please don't get me wrong; we were ALL affected by what transpired. Just when you think that it's no longer possible to be shocked by yet another incident of senseless violence, something so horrific and unimaginable happens as to make us stop in our tracks in disbelief. However, no matter how horrific, no matter how unimaginable, words cannot accurately express what those who are 
directly
involved must be going through. They are going through the extremely painful, yet necessary grieving process. They are vulnerable. They are looking for comfort. They are looking for answers. We, as paranormal investigators, can offer neither. Not now, at least. This, tragically, is one of those events that I wrote about in the May 2012 edition of
The Booo! Blog: The Ethics of Ghost Hunting
. The ethical will stay away but, sadly, the unethical will not. We should leave the healing (if that is at all possible in this case) to grief counselors and others in the medical and psychiatric professions. Most importantly, we should leave the healing to time, and now is
not
the time for anyone in the paranormal community to be involved with Newtown.
You Can Ignore Your Fruitcake...
Moving on so soon to another subject, it's somewhat difficult to gleefully wish everyone a happy 2013, but I certainly do hope it brings health and happiness. Let's hope for a better New Year! My New Year's resolution? To be more disciplined in keeping up with The Booo! Blog. I get busy and this blog, like the annual fruitcake your neighbor gives you for Christmas, sits forgotten in the back of the refrigerator. That fruitcake, infused with every preservative known to science, can remain totally ignored and will still outlive us all (yes, even Cher), but this 100% natural, preservative-free blog will not. The moral to the story? I have to be a good, diligent paranormal investigator, lose a few hours sleep and type 'til my fingers bleed. Every month.
Welcome to 2013!
Legal Disclaimer: All information, opinion and theories on this website and blog are published in good faith and for general information purposes only. I do not make any warranties about the completeness, reliability and accuracy of this information. Any action you take upon the information on my website and blog is strictly at your own risk, and I will not be liable for any losses and/or damages in connection with its use. All opinion and theories are strictly my own, and should not be construed as fact.
Categories: Sandy Hook School-Newtown-CT-Paranormal-Shooting-Massacre-Haunted-Ghost-Adam Lanza-Ethical
/