Shopping Cart
Your Cart is Empty
There was an error with PayPal
Click here to try again
Thank you for your business!
You should be receiving an order confirmation from Paypal shortly.
Exit Shopping Cart
| | |
| --- | --- |
| Posted on December 1, 2011 at 12:55 AM | |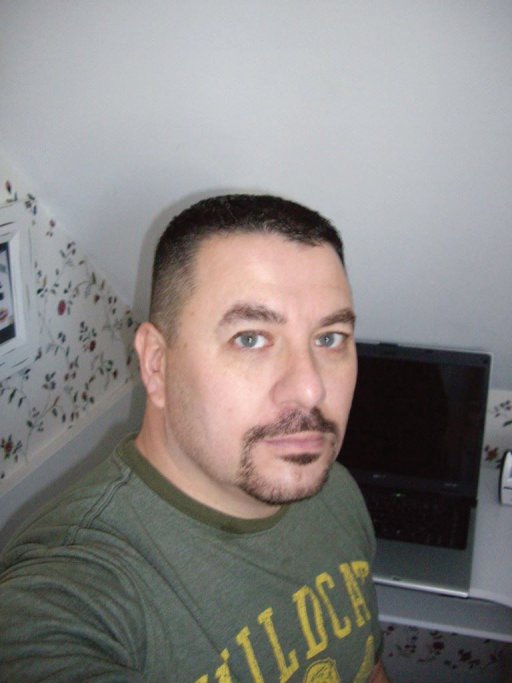 I Didn't Know There Were That Many Curse Words...
Welcome to my second installment of The Booo! Blog. I'm glad you're here!
When I created my website, I knew it would very likely cause a small commotion in the New England paranormal community. Based on my years of experience and observation in the paranormal field, I wanted it to be informative, helpful and brutally honest, and with that honesty sometimes comes controversy. While the response from the general public has been overwhelmingly positive, what I was
not
expecting was the sheer volume of vitriol and venom on the part of some paranormal investigators and ghost hunting groups, not only in New England, but across the country. The public has access to the
Guest Book
section of my site, and a few of the negative comments are printed there. With limited exceptions (use of profanity, personal attacks on others, naming individual investigators or groups) I have made it a policy to print the positive
and
the negative. I do not have the capability to edit posts but do manually approve them, so if yours violated one of my few rules and did not appear, please accept my apologies. However, the vast majority of nastiness has been sent via private email and that, of course, will never be reprinted on my website without the consent of the sender, as it would be a violation of their privacy.
I mentioned this a few times on my site, but the message and sentiment may have become a bit overshadowed, so it bears repeating: There are some very reputable and well-established paranormal investigators and groups in New England. That being said, as in any field, there are those that (for lack of a more accurate descriptive term) really do suck at this. A sizable portion of my website is devoted to helping you, the reader, recognize the difference, hopefully choose the former and, at all costs, avoid the latter. My concern is for those who may be experiencing a paranormal problem and, yes, even for the 'ghosts' involved. If you happen to find yourself smack in the middle of a genuine, honest-to-goodness haunting and believe your uninvited guest(s) were once living, breathing, compassionate beings, it should be the concern of your chosen investigator or group as well. Needless to say, the 'I learned everything I need to know from TV' sledgehammer approach favored by many weekend ghost hunters is far from the nuanced, knowledgeable and experienced attempt at a solution that you and your resident spook require and deserve.
While remaining independent of any paranormal group or organization has afforded me a huge advantage in the unique way I can approach and tailor an investigation to a client's individual needs, some who have read my site may find it surprising that I have
never
declined a request to assist other individuals and groups in this field. Yes, I
am
opinionated. Yes, I
am
brutally honest. However, I
am not
(as some email has suggested) an "a**hole". Actually, that was one of the milder accusations; I had to Google a few of their 'colorful' word choices just to understand what some New England paranormal investigators and groups thought of my website :-) Regardless, I have happily supplied advice, expertise and equipment on numerous occasions, especially when consulted for more difficult cases, and will continue to do so. Please never hesitate to
contact me
if the need arises...I don't bite.
So, there you have it, and that'll do it for this month's edition. Have a happy and safe holiday season, and we'll talk again in 2012!
Legal Disclaimer: All information, opinion and theories on this website and blog are published in good faith and for general information purposes only. I do not make any warranties about the completeness, reliability and accuracy of this information. Any action you take upon the information on my website and blog is strictly at your own risk, and I will not be liable for any losses and/or damages in connection with its use. All opinion and theories are strictly my own, and should not be construed as fact.
Categories: New-England-Paranormal-Investigators-Ghost-Haunted-MA-Boston-Houses-House
/