Shopping Cart
Your Cart is Empty
There was an error with PayPal
Click here to try again
Thank you for your business!
You should be receiving an order confirmation from Paypal shortly.
Exit Shopping Cart
| | |
| --- | --- |
| Posted on November 1, 2011 at 4:29 PM | |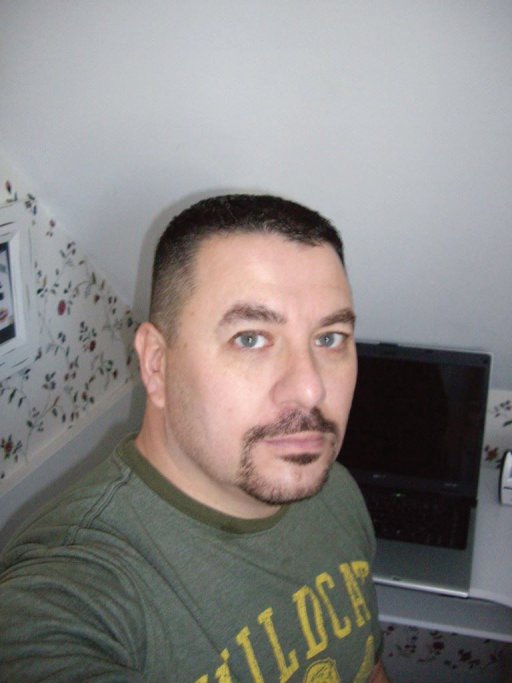 Time to Relax a Bit
Whew! The rush is over! October has always been the busiest month for anyone in the paranormal field. It's been my intention to add a monthly blog to my website, but this is the first chance I've had to do so. I'll use the opportunity to give a quick update of what has been happening since the site went 'live' almost two months ago.
Apparently, the arrival of my site has ruffled a lot of feathers, struck a few nerves and bruised some egos in the paranormal community, not only in New England, but the entire country. I must say that it took me a bit by surprise, as I honestly intended and wrote the site for the New England area. I guess that just shows the power and reach of the Internet. While the vast majority of comments have been overwhelmingly positive, those negative have been particularly vicious. I've made it a policy to make all comments (with some listed exceptions) posted to my guest book available. However, I will never make private email comments or inquiries public, as that would not be fair to the writer. As Martha Stewart would say, that's probably a "good thing", as the language used in some would put any demonic entity (if they actually existed, of course) to shame. To all of those who chose to leave positive comments, I thank you. To those choosing to leave negative nastiness, I thank you as well. Really, I do. I've enjoyed them immensely.
I'm also extremely surprised (and pleased!) how quickly my site has climbed the search engine rankings. Very little search engine optimization was done, primarily because I'm technologically challenged when it comes to that area. Yet, it continues to ascend, despite competition from some very well-established New England paranormal websites. While it will probably never be in the top three on Google because of the site's name and other factors, I feel proud in that I wrote it, not to please the search engines and rank highly in their results, but to say what I wanted to say and the way I wanted to say it (damn...that's a mouthful!) I can only assume people like you have found my site, liked it, and that traffic is somehow affecting how Google and the others rank it. I'd like to say 'thanks' to all of you.
I've received many inquiries concerning the music on my
Images
page, as well as some who were convinced that I must have done some type of Photoshop manipulation on the photos. Let me address these points in the order presented:
The song is
Fear
from the television series
One Step Beyond
(aka
Alcoa Presents: One Step Beyond
) which aired on ABC from 1959 through 1961. It was an anthology series similar to
The Twilight Zone
, except the stories were exclusively paranormal in nature. The music was written, arranged and conducted by Harry Lubin, and performed by The Harry Lubin Orchestra. I have the original CD on Taragon Records, but it has recently been re-released by Red Bitch Music (yes, that's really the name) and available from
Amazon.com
on CD and MP3 download. Please note that, being a soundtrack from a series, not all the music has the same creepy vibe, but there are a few. It's definitely worth a listen, as there's nothing else like it being recorded today.
As for the images, no manipulation was done, except for some minor sharpening, lightening or contrast enhancement. The weird coloration on some is just the nature of how a particular camera records the UV and IR spectra. I could have converted all of them to black and white but, again, I wanted to do as little manipulation as possible. There are many more to come; I just need time to compile them from over the years, then upload them to the server.
Each monthly edition of this blog will tackle a single topic relevant to the paranormal. Some may not always like what I have to say, but if you've perused my site, you've undoubtably come to the realization that I'm not bothered by that fact ;-) I hope you will continue to check it out.
Thanks!
Legal Disclaimer: All information, opinion and theories on this website and blog are published in good faith and for general information purposes only. I do not make any warranties about the completeness, reliability and accuracy of this information. Any action you take upon the information on my website and blog is strictly at your own risk, and I will not be liable for any losses and/or damages in connection with its use. All opinion and theories are strictly my own, and should not be construed as fact.  
Categories: New-England-Paranormal-Investigators-Ghost-Haunted-MA-Boston-Houses-House
/