Shopping Cart
Your Cart is Empty
There was an error with PayPal
Click here to try again
Thank you for your business!
You should be receiving an order confirmation from Paypal shortly.
Exit Shopping Cart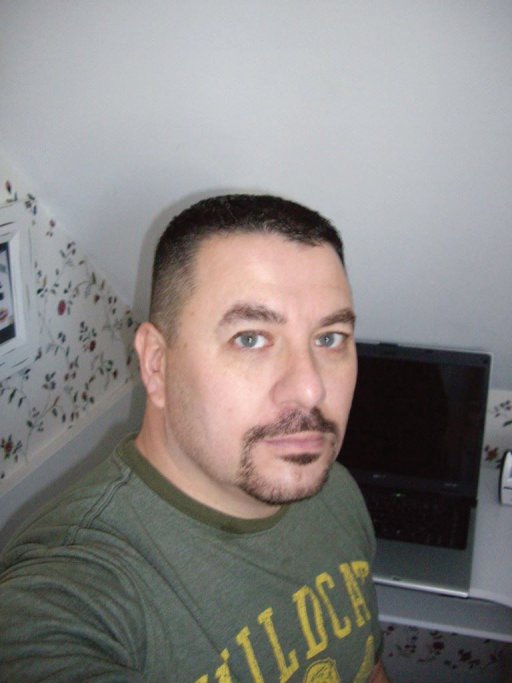 Battleship Cove: Drop Everything and Go!
Okay, this is one amazing place! Said to be "The World's Largest Naval Ship Museum", Battleship Cove is located at 5 Water Street in Fall River, MA, an easy drive from the Boston area. I had the pleasure of spending a recent afternoon climbing aboard massive giants, with hundreds of tons of iron and steel beneath my feet; to say that I was impressed would be a severe understatement. Living in New England for so long, I definitely had a "Duh!" moment as in, "Why did I take so long to visit?".
It was a sunny, but chilly, Friday, which is probably why I had the place almost entirely to myself. During warmer months, I can see how Battleship Cove is a major destination; fresh air, cool water, important naval history and beautiful scenery compete for your attention. However, keep in mind that the "off " season is just as fun, and even more so if you want to avoid the crowds. Imagine having free reign on
USS Massachusetts
,
USS Fall River
,
USS Joseph P. Kennedy, Jr.
and submarine
USS Lionfish,
the sister boat of
USS Escolar.
How cool is that?!
I don't know if any vessel at Battleship Cove is genuinely haunted, although a local ghost hunting group does conduct annual Haunted Battleship tours on USS Massachusetts during the Halloween season. I can tell you that structures containing large quantities of iron and locations near bodies of water seem to attract and help entities manifest, hence the abundance of stories of haunted ships and lighthouses. Just old legends? Maybe, but when ghostly seafarers and phantom crews survive and flourish for decades or even centuries, there's usually an ember of truth to those scary tales told 'round the campfire. My apologies to Mark Twain, but truth is spookier than fiction. Throw in the wartime battle histories, mix the emotions, personalities and presence of the thousands who proudly served and walked those decks, and paranormal investigators have all the necessary ingredients for a haunting to come sailing their way.
A Bargain at Twice the Price
Fifteen bucks. Yeah, that's it. Fifteen bucks to spend hours exploring giant hunks of history costing millions and, just when you think Battleship Cove has shown all it has to offer, you're in for a surprise; anti-submarine, attack and huey helicopters, PT boats, a Soviet-built missile corvette, T-28 trainer plane and more urge you to explore even further. It's home to the Veterans' Voices Oral History Project and Admiral Arleigh Burke National Destroyermen's Museum, and even has a vintage 1920 carousel for the kids when they (and their parents!) need to take a break. Open 7 days a week and closed only on Thanksgiving, Christmas and New Year's Day, Battleship Cove offers admission discounts for children and seniors, as well as for groups and active military with ID. Check their
website
for hours and further details.
So, What Are You Waiting For?
I plan many more visits to Battleship Cove. The main goal of my initial visit was to climb inside USS Lionfish, as she's one of the few remaining WWII Balao-class subs and escaped the fate of sinking, scrapping or target practice. Her nearly identical production history to Escolar was my primary interest. The one realization I left with was that submarines of that era were not boats that willingly ferried a crew, but machines that merely tolerated humans only because they needed them to survive. Unfortunately, as was the case with USS Escolar and many others, that survival still wasn't possible.
Plan on making a day of it at Battleship Cove. The staff is knowledgeable and friendly, and I honestly got the impression that working there is more than only a job; to them it's not just iron and steel. One very convenient feature are the walking planks between vessels; visitors can explore effortlessly between them. The main decks of the battleship and destroyer, both PT boats, and all pierside aircraft exhibits and rest rooms are handicap-accessible. Due to their design and construction, interiors of the ships and boats are not. Last, but not least...parking is free!
Legal Disclaimer: All information, opinion and theories on this website and blog are published in good faith and for general information purposes only. I do not make any warranties about the completeness, reliability and accuracy of this information. Any action you take upon the information on my website and blog is strictly at your own risk, and I will not be liable for any losses and/or damages in connection with its use. All opinion and theories are strictly my own, and should not be construed as fact.
/